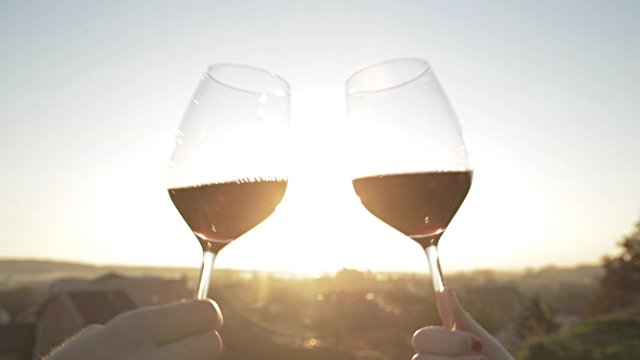 It's hard to believe it's already been a year since I have launched this blog!
Last summer, I decided to create this as a little personal project, because I wanted to give advice to women based on my own experience, observation, and research. However, I didn't want it to be the same crap women are used to hearing, because all that, "You go girl! You are perfect!" garbage isn't doing women any favors. It just isn't effective at all. I wanted to offer the perspective and understanding I have gained that has actually worked for me in relating to men.
In other words, I'm not here to tell women what they want to hear. I'm here to tell them what they need to hear, and they are already starting to listen. In this year, I have discovered some amazing women who share similar views, and they are going on to lead great lives and do great things. Like me, they were tired of the victim mentality in our current culture, and they were tired of being told they were perfect when they weren't. They stopped buying into bad advice and they now have great relationships with men.
If you are a woman reading this blog for the first time, then you might be interested in knowing that in my life, I have learned how to maintain a strong and lasting relationship. I have dignity and I am respected. I am not played, made a fool of, or trifled with. I have time, freedom, and peace. I live purposefully and unapologetically. I know my value and I make sure others do too. I rule my mind and emotions. My mind and emotions don't rule me. I have what I want and I am happy. I'm not perfect, and in the past, I have had to learn from mistakes, set boundaries, and I now have responsibility and control over my own life. It hasn't always been easy, but it's not as difficult as you might think, and it has been well worth the journey.
Does this sound like what you want in your life? If so, then you need to read this blog, because year two will be better than the first.
Okay so here's what I've got going on for the future….
Creating a newsletter – This is what I'm working on right now. I have a small email list going, but to build more I'm going to be offering a newsletter with exclusive content that I will send through email either monthly or bi-weekly to start off with. We'll see how it goes from there.
An ebook – I will probably end up with a few of them, but I will offer the first one completely free for newsletter subscribers. I was going to make them into a series of posts at first, but I thought making an ebook would be more appropriate.
A better design – Right now the overall look and feel is… okay, but I'm looking for a premium theme I can customize nicely. My first theme was a bit masculine, so I changed it to the Adelle theme to go a bit more feminine. Then I decided to customize that because the baby-pink is too girlish for me. Not my style at all. I want a feminine looking site, but one that appears to be done by an adult woman, not a 15 year old girl.
More frequent activity – I intend on being more active in posting and updates. I had a mental block I have recently pushed through. The list of ideas for topics I want to write about is overwhelming, and I struggled with which ones to write and when, and also the approach I want to take on them. Things are now becoming much more clear.
A podcast – This will likely come later on, but it's something I've always wanted to do. I think it will be best if I have someone else host it with me, or feature different guests each episode because I'm not really one to sit and talk by myself the whole time. By the way, if anyone is interested in participating or has some tips, let me know and we can talk about it.
Here's to another year!