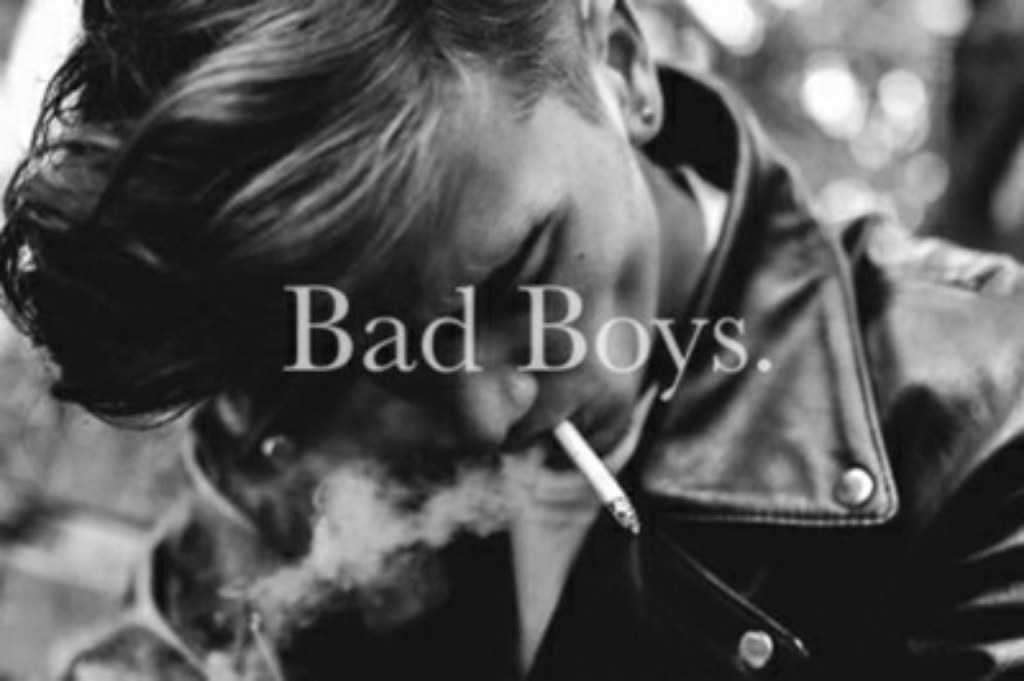 By now, I think most people can agree that bad boys have a certain appeal with many women.
There's something about his tousled hair, the way he dresses, and the way he breezes through life with that don't give a damn attitude that makes him sexy to a lot of women. They flock to his sense of confidence and the excitement of his dangerous ways.
You know the saying. Nice guys finish last! Women love the bad boys!
Or at least, they think they do.
That is, until the excitement wears off and they begin to see him for what what he really is.  They start to realize that he's unreliable, unfaithful, and completely undateable. And if you stick around him too long, he will bring nothing but misery into your life.
But these realizations often come too little, too late. The damage has been done.
That has to change and it has to change now.
I've decided to write a book that encourages and guides women who are ready to kick these bad boys to the curb.
It will be a book  for the women who might currently have a bad boy in their lives that they know is toxic, but they can't help but to keep going back for more. I want to help these women dump him for good.
For the women who have believed in the illusion of the bad boy and want to understand the truth.
For the women who are tired of taking shit from guys who don't treat them right and are ready to trade him in for someone worthy.
It's time to get rid of the bad boy and start choosing better men.
I'm doing this because I know what it's like, and I have come to know better. Bad boys don't impress me. They're truly boring to me, and I'd like to share what I have learned.
But I need volunteers.  I need your stories and I will be pulling quotes for the book.
I will be interviewing (via email) anyone with something to say about your experience with bad boys, past or present. For the men, your experience as a bad boy, past or present. It could be anything you have to add on this topic.
Interested participants can shoot me an email or inquire within the contact page and I will send you a series of questions.
The book is still in progress and is not yet titled. Updates will be made in the next few weeks.
Until then,
Ash