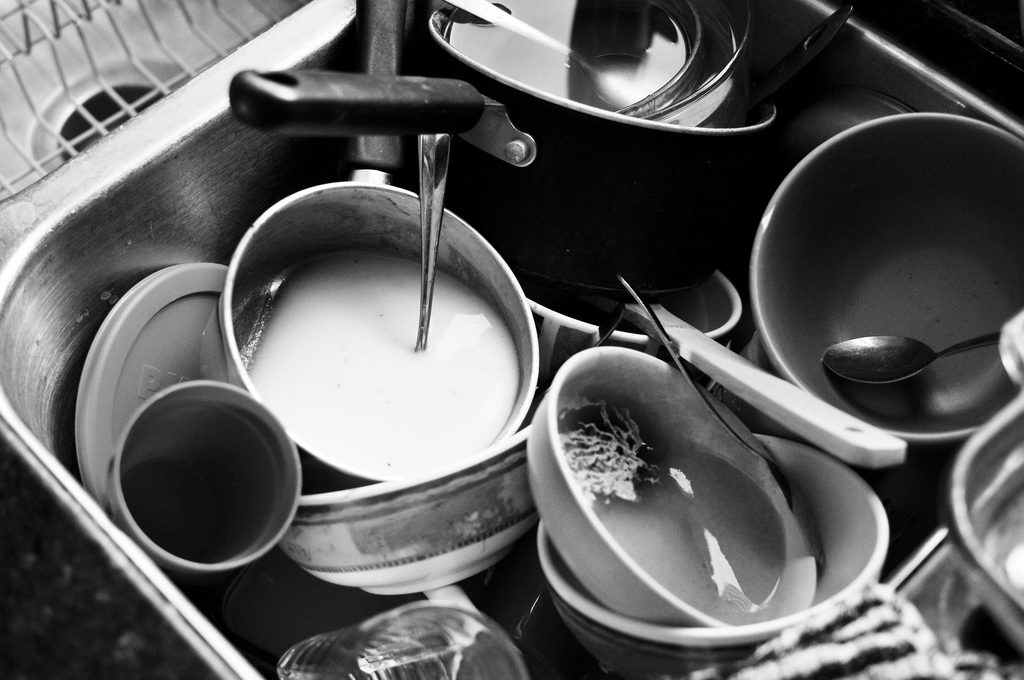 Matthew Fray has become one of my favorite bloggers in the last couple of years. I first noticed his writing with an entry he wrote called She Divorced Me Because I Left My Dishes By The Sink.
I'm not normally big on reblogs, but I really like this article, and I appreciate that he freely shares his realization of what happened in his marriage that ended in divorce.
The article received a lot of attention, so some of you may have already read it, but if you haven't, I would recommend starting with this one and reading the rest of his content as well, because it is all just really great.
________________________________________________________________
  SHE DIVORCED ME BECAUSE I LEFT DISHES BY THE SINK
It seems so unreasonable when you put it that way: My wife left me because sometimes I leave dishes by the sink.
It makes her seem ridiculous; and makes me seem like a victim of unfair expectations.
We like to point fingers at other things to explain why something went wrong, like when Biff Tannen crashed George McFly's car and spilled beer on his clothes, but it was all George's fault for not telling him the car had a blind spot.
This bad thing happened because of this, that, and the other thing. Not because of anything I did!
Sometimes I leave used drinking glasses by the kitchen sink, just inches away from the dishwasher.
It isn't a big deal to me now. It wasn't a big deal to me when I was married. But it WAS a big deal to her.
Every time she'd walk into the kitchen and find a drinking glass by the sink, she moved incrementally closer to moving out and ending our marriage. I just didn't know it yet. But even if I had, I fear I wouldn't have worked as hard to change my behavior as I would have stubbornly tried to get her to see things my way.
The idiom "to cut off your nose to spite your face" was created for such occasions….
________________________________________________________________
Feel free to post your thoughts on the article.
– Ash