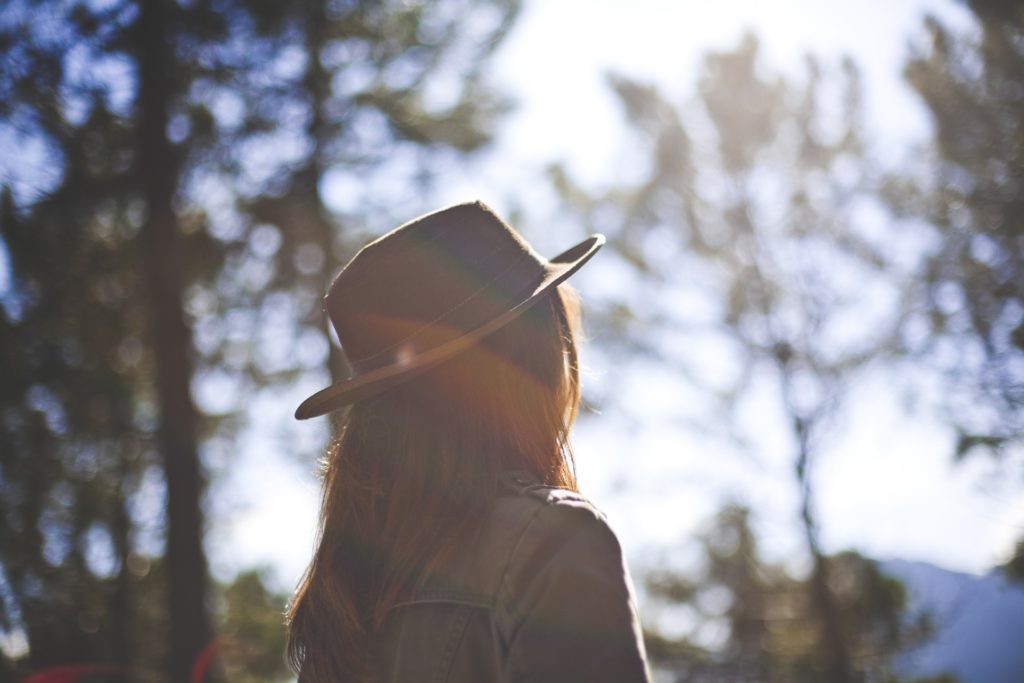 A little while back, Kyle from This Is Trouble wrote a post about what men want in a relationship. He first tweeted a list of 10 things he thinks every man should DEMAND from a girl before committing to her.
It turns out that his tweets have received a lot of attention, including likes in agreement but he also claims to have caused the twitter hate mob to come after him.
Kyle also recorded a podcast episode that he calls an "epic rant" about this where he expands a bit on each point. Still, he seems to stand firm in his convictions.
I read the list and after taking some time to consider each item, I thought I would offer a more constructive response.
First before get into it, I want to point out that I have been familiar with Kyle's blog for about a year or two now. He often writes about travel, self improvement, and his experiences in being a digital nomad, all of which I take interest in so that's why I started to follow his writing.  He'll occasionally do a piece on dating and relationships which I also read even though his views and values are sometimes different from mine.
This particular entry of his stuck out to me, and at first I was going to write all this in a comment, but instead I decided it might be better as my own post.
You can read Kyle's post in full here.
1. Easygoing. If she can't handle her own shit, it's being dumped on you. She should look to you for guidance, but not be helpless.

— Kyle Trouble (@KyleTrouble) June 5, 2017
He also adds:
Any woman worth being around can generally be classified with an "easygoing, somewhat carefree" nature. A girl who is constantly stressed, nagging, or just not enjoying life can easily sap the joy out of yours.
I very much agree with this one. A grown ass woman can handle her own. She is calm and in control.
She doesn't need her man to come in and rescue her from daily life issues. She can appropriately handle matters involving her career, home life,  and family on her own.
Of course there will be exceptions because sometimes shit happens in life and you are going to struggle to get  through it.
During these times, a decent man will offer to be there for you. And he will be there for you before you have to ask.
2. Can cook. If she can't, she learns. Eventually she should utter the words, "I really enjoy cooking for you."

— Kyle Trouble (@KyleTrouble) June 5, 2017
Both men and women should at least have some basic cooking skills. Where I draw the line is if a man expects a woman to cook for him simply because she's a woman.
Cooking is an adult responsibility, not something that is defined by gender. If a woman wants to cook for her man because she wants to, that's fine, but she should not allow herself to feel forced or pressured.
The way things have always worked for me is creating a balance. He and I both work and contribute financially. He and I both take on household responsibilities like cooking and cleaning.
These are adult tasks, not gender specific tasks, at least not to me.
Kyle also said that what matters is effort, and I agree. Not everyone is going to be great at cooking, and not everyone is going to enjoy it, but putting in effort to at least try is never a bad idea.
You decide what works for you.
3. Has your back even if you're wrong. Quick to forgive you, but not so much with people who wrong you.

— Kyle Trouble (@KyleTrouble) June 5, 2017
In other words, ride or die. Be there through thick and thin.
I agree with this within reason.  Have your man's back, but don't enable him if he keeps making poor choices or engages in reckless behavior.
Mistakes are one thing. Bad habits are another.
Don't always be on his case like you are his mom. The important thing is that if he makes a mistake, he learns from it. Then move on.
He needs to know that you are on his side, but both of you should be using your better judgement.
4. Not a doormat, not a cunt. Yes she should have her own opinions/ideas. She should bring them to you. She should defer when appropriate.

— Kyle Trouble (@KyleTrouble) June 5, 2017
Your girl is going to have opinions and thoughts no matter where in the world she lives. Accept that. She's going to have things to say, and it's fair that you listen to them.
This, exactly.
A woman should always know how to assertively voice her thoughts, opinions, and ideas. This is probably one of the most important things I have learned in my years having relationships with men.
For some women, this comes easy. For others, it can be a struggle to communicate in an appropriate, well meaning way. The trick is in being assertive, not meek, and not overbearing.
A worthy man wants to hear what you've got to say and he wants to take your thoughts into consideration.
5. Default mode when you're sick (should be rare, tough it out) should be to smother you in love . You should want her to tone it down.

— Kyle Trouble (@KyleTrouble) June 5, 2017
Yeah it's fun to joke about the man-flu, but I honestly don't mind giving extra care and attention when the guy is really sick.
When he's down, show him how much you truly love him and care for his well-being. Show him that you are happy to be the one to help him get back on his feet. Ask him what he needs and let him rest when necessary.
He will respect and appreciate your effort, and when you are sick he will gladly to return the favor.
6. Recognizes difference in earning disparity (most cases, men usually work harder). Doesn't bring it up but makes it up in other ways.

— Kyle Trouble (@KyleTrouble) June 5, 2017
What you as a woman have to offer in your relationship is up to you to decide.
No matter what that is, understand that relationships are give and take. Sometimes you will have to make compromises but don't be pressured to fulfill a long term role you won't be satisfied with.
Figure out what you are happy to bring to the table, and find a man who will appreciate that.
7. Wants kids. How many childless or anti-child women do you meet that are truly pleasant?

— Kyle Trouble (@KyleTrouble) June 5, 2017
Not all men want children either. Having kids isn't going to be for everyone. Have them if you want, or don't have them if you don't want to.
What is important is finding someone who has feelings about this that align with yours.
By the way, I personally know plenty of women, myself included, who very much enjoy a life of extra time, money, and energy that comes from being child-free.
8. Knows and gives you space. Harder to find this than you would think. But if she doesn't know how to STFU and let you think, drop her.

— Kyle Trouble (@KyleTrouble) June 5, 2017
Definitely agree with giving him space.
He'll appreciate that you don't need to be attached to him at all times, and let him know that you need your space sometimes too.
If he goes out with the guys, you could take the opportunity to go out with the girls. When he leaves, don't ask him a million questions. Just enjoy your own time.
I don't find it surprising that he says this is hard to find either. It's hard for me to find female friends to hang out with who don't feel they need to check in with their boyfriends every hour.
Every relationship needs some room to breathe. No one likes a clinger.
9. Insecure re abilities in bed. You want her striving to improve, wondering if she's best you've had. Better that than a seasoned slut.

— Kyle Trouble (@KyleTrouble) June 5, 2017
The insecurity thing seems kind out in left field. I don't think it's a good idea.
You can still strive for improvement and aim to please while knowing that you are good at what you do.
When a woman is confident with her abilities and her body, she's going to be better and enjoy herself a lot more.
10. Lastly, she must just "get you." Chemistry is important but don't let it infatuate you. Let her do that. Think logically.

— Kyle Trouble (@KyleTrouble) June 5, 2017
This is true, but he must "get you" too.
Chemistry is a two way street. It can't be one sided. When you click well with someone, you will both feel it and know you are great together.
He also says,
 Don't build exotic fantasies of knocking her up and raising a family, complete with a white picket fence. It's up to you to keep a cool head. Ideally, she should be the one with the crazy daydreams.
I would highly suggest women keep a cool head as well.
I know it's fun to daydream sometimes, but don't let your head get lost in the clouds.
You'll be disappointed when reality can't bring you everything you fantasize about.
So there you have it. If you had a list of requirements for a significant other, what would they be?
-Ash