About Dames That Know…
Actress Mae West was once quoted, "A dame that knows the ropes isn't likely to get tied up." This blog is for the women in our modern society who want to learn the ropes when it comes to dating, relationships, and relating to men in general.
The content here will aim to reveal truth and reality in social and gender dynamics – to help women think independently, solve problems in their relationships, define boundaries, understand the nature of men, and harness the true power of being a woman.
Constructive criticism and debates are welcome, however I'd like to keep things civilized. With that in mind feel free to participate in the comments section. I won't bite, unless it's called for.
Follow on: Twitter, Instagram, Facebook, and Pinterest.
The Dame Behind The Blog…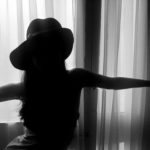 Ash.  Coastal Carolina. Grew up in the 90s. Values truth, wisdom, and freedom.  In a long term relationship and currently no children by choice. INTJ. Ordinary life doesn't interest me. I share what I've learned about relationships with men and hopefully I can help someone along the way.