When we enter new relationships with someone we are really into, we have a tendency to get a high that scientists have often compared to the emotional equivalent of being on cocaine. That dopamine  has kicked into high gear and as we try to bond with our new romantic interest, we develop selective hearing.
You may have noticed, people are often surprisingly honest in the early stages of dating about what they think their problem will be in a relationship. If you have just met someone or you have been seeing someone for a shorter amount of time, be aware of statements like:
"I don't really want anything too serious."
"I don't see myself getting married/having kids."
"I'm not good enough for you."
"I just need to get my shit together."
We hear things like this, but because our love stricken minds have taken over our rational thinking, we don't take what they are saying very seriously. We assume they are just being silly when they dismiss their own potential. However, it is important that we really listen because they are probably telling you the damn truth, and yes, this has been my observation from guys in my past as well. The guy who doesn't want anything serious will likely be a commitment-phobe with a wandering eye. The guy who is terrified of marriage and kids might feel this way for a number of reasons, or maybe he just enjoys things the way things are (nothing wrong with that), but don't expect to change his mind. The guy who needs to get is shit together will be a train wreck the whole time you are together and he'll drag you through the mud if you let him.  And when a guy tells you he's not good enough for you, just trust him on this one and don't question it.
If you have any decent experience with this, you can probably think back and realize that the concepts in these statements at least played a part in the demise of the relationship, if not the main reason why you are no longer with that person.
Just listen to what they are saying early on, and then more importantly, watch their behavior afterwards because as you know, actions peak louder than words. Does what they do go along with the negative things they say about themselves? If so, it's important you take note of that and be aware of the reality of what you might be getting into. You don't want to hear, "I told you so" in the end.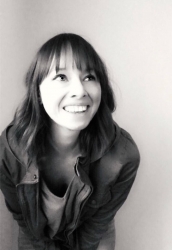 Latest posts by Ash Pariseau
(see all)