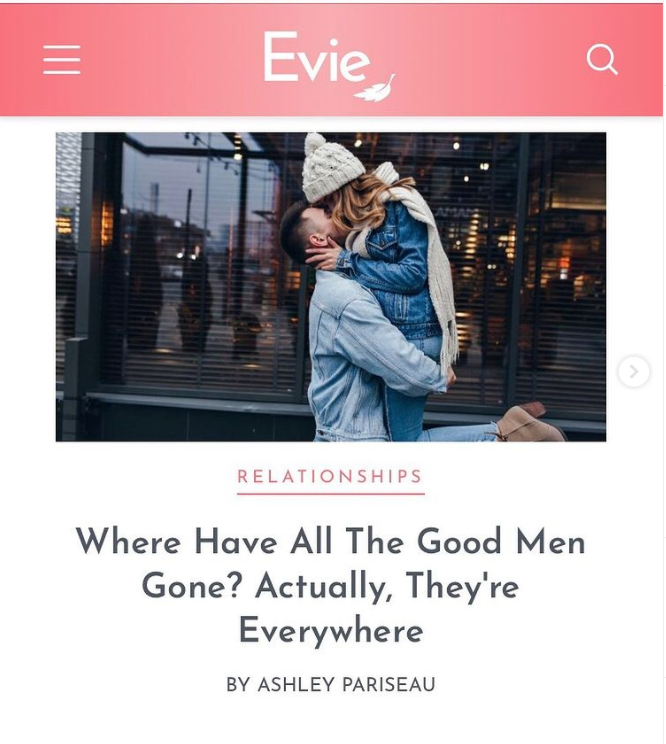 A few weeks back, I submitted an article to Evie Magazine titled, Where Have All The Good Men Gone? Actually They're Everywhere.
It's a question that many women ask, but too few attempt to answer. The article received a pretty good response from Evie's readership, but I'd like to keep the conversation going since this topic isn't one to be covered in only one piece.
I've been thinking a lot about this topic ever since Fox News pundit Tomi Lahren went on her Facebook rant about men that went viral back in August.
I've never been much of a follower of Tomi's work, as I'm not among her target audience. I was a bit surprised to see her in the light, though. I always just assumed she'd be more in line with the picture perfect conservative lifestyle, complete with a magnate husband, white picket-fence, and a kid or two. Of course as we all know now, I was wrong.
However, it was interesting to see that not even she has it figured out yet. And by "it" I mean men and relationships. In her PSA To Boyish Men, Tomi appears just as clueless as so many other modern women when it comes to dating.
She rails against today's men and calls them "trash," then offers advice on how to land "talented, skilled, ambitious women" like herself and her friends "who have something going on."
She goes on to complain that she is tired of men who just want to text, never make plans, and eventually ghosts her.
"It really does not help me, or my friends, or any woman in general if you are really cool and you are really interested when you first start talking to them, and then give it three, four, five days and all of a sudden, you're not consistent anymore." – Tomi Lahren, PSA To Boyish Men
While her frustrations are valid and her expectations of men are absolutely reasonable, it still seems that she is very unaware of a few vital fundamentals. She's oblivious of herself, of men, and how to attract the right men (the good men) in her life.
I understand that Tomi's rant is months old by now, and this post isn't really about her. I only use her as an example to illustrate the problem that many women seem to face. Tomi, like many women in her position, make one big mistake. Instead of learning about attraction and filtering for quality men, they shift the blame by saying, "Well men everywhere are just trash! Can't find 'em cuz there aren't any." That sentiment simply just isn't true.
It's definitely not always easy. There are serious skills involved in how to manifest the outcomes and commitment you want from a relationship with a man of virtue. It's a true art form in various ways. It can take years to master, but it's necessary to do if you want to achieve a happy, fulfilling, and long lasting relationship.
I outlined a few key ideas in the Evie article: mindset, placing standards, and effective communication (assertiveness). There are other which I will likely go into in a future article, but these are the main ones I wanted to drive home first.
One big problem I see is, a lot of women don't know what a good man really looks like. They believe in all these dreamy ideals about getting a guy who's rich, tall, and successful. While these things may be nice, they really don't mean much. A guy can be 6'2, high income, high status and still be a shitty partner. He can still be an emotionally unavailable commitment-phobe who leaves her on "read."
In order to find a good man, you first have to be the kind of woman who attracts a good man. You can't be a Basic Becky and expect Mr. Wonderful. Then, you have to know how to identify a good man vs the low value and undesirables. There are many guys who insist they are among the good ones. But what men say they are and who they really are are often two very different things. As you can see in the comments section of the Evie article, there are several guys (the MGTOW and Black Pill types) who make examples of themselves. They'll tell you that you should lower your standards when that is not what you should be doing at all. I've had a lot of success with men and relationships by doing the opposite of that.
When women keep their standards low and in the wrong place, it attracts lower quality males. Tomi Lahren says she's tired of dealing with men who don't make plans when she really shouldn't be dealing with them at all. She should be the one leaving them on "read." Too many women waste time on toxic men who don't behave in a respectable manner.
It's convenient to have these experiences with men and just blame them for the way things are. And of course, they are not without fault. But the truth is also that men act the way they do because women allow them to. As long as they keep putting up with it, men will continue to demonstrate bad behavior.
It take a good dose of maturity and mindfulness to look inwardly and see what you might be wrong instead of blame-shifting, but when you do, you'll realize that good men will respond well to the standards and boundaries you create and enforce.
Until next time,
Ashley Pariseau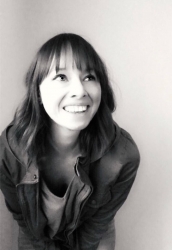 Latest posts by Ash Pariseau
(see all)