I hope everyone is having a good week.
I wanted to write a quick post today. So, I was on the phone with Bluehost yesterday getting some website things figured out as well as renewing my  hosting services.
They had to do a reset on some things and it ended up deleting all the emails in my inbox.
I know I had two emails from readers sitting in the inbox that I had not yet responded to.
If you are reading this and you are one of those readers who sent me an email requesting personal advice, I apologize because I no longer have the information you sent.
I would be happy to respond to your inquiry, that is, if you want to send it once more.
ash@damesthatknow.com
Please send questions, comments, and requests for advice to that email address.
Also, if you have any topic ideas or suggestions you think I should cover on the site, I am open to those inquiries as well.
If you are interested in signing up for the newsletter, you can fill out the form below.
Thanks guys!
Stay safe,
Ash Pariseau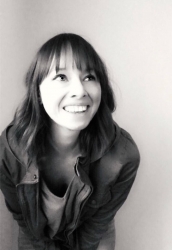 Latest posts by Ash Pariseau
(see all)