In trying to choose a name for this blog, I decided to brainstorm a list of words and phrases that associated with the idea behind the intended content. While searching, I came across a few pages that had a list of adjectives that were stereotypically considered feminine personality traits and others that were considered more masculine traits.  Some of these words were positive for both genders and some of them could be considered negative.
Feminine traits: Dependent, emotional, passive, sensitive, quiet, graceful, innocent, weak, flirtatious, nurturing, self critical, soft, sexually submissive, accepting, loving, etc.
Masculine traits: Independent, logical, aggressive, tough-skinned, competitive, clumsy, experienced, strong, active, self-confident, hard, sexually aggressive, rebellious, etc.
It's interesting to see which words were assigned with either gender, since men and women tend to possess traits from both sides.  As I started to do more clicking, I quickly stumbled on this post from The Private Man, a blog that I have been previously familiar with. Here we have a guy that points out that certain adjectives should be reserved for men.
Some descriptive words just work better on men, some are better for women. Ever heard a man being described as "demure"? It just doesn't fit. Strong and independent are two wonderful adjectives that belong to men. Sorry ladies. Those are our words, hands off.
He goes on to explain how the words strong and independent will not look good on a woman's dating profile because these words comes off as bossy and domineering instead. In reality, they will only come across that way to presumptuous and irrational individuals.  Obviously, The Private Man here fails to acknowledge the difference between sex and gender. Now that post of his was from 2011, but you can see how he still writes similar views in more recent posts.
Yes, we have words for masculine and feminine energy and yes, they make sense to a degree. Let's just not get carried away with stereotypes to the point where we are restricting these words to men and women according to their sex, since personality traits are not strictly biological, and also since these restrictions would often be inaccurate.  There are many women that are in fact confident, independent, strong, assertive, etc and there men that are sensitive, emotional, nurturing, submissive, etc.
Finding Balance
There will be times in any person's life where they will have no choice but to tap into their either masculine or feminine side. In the working world, a woman must utilize her more masculine traits by being thick skinned, assertive, competitive if she wants to succeed in her career. When a man spends quality time with his children, especially without the mother present,  he will be required to use more feminine energy by being sensitive, nurturing, and loving.
When men and women have developed their feminine and masculine strengths, they can find greater balance in their relationships. According to studies, those who are mentally androgynous tend to lead happier and healthier lives than those with strong traditional gender identities.  It's also worth mentioning that evidence has shown that companies and organizations perform better when employees bring a combination  of masculine and feminine energy to their work.  Psychologist Sandra Bem has some notable findings on this as well.
Men and women naturally possess a mixture of both feminine and masculine inner qualities. Some will be extreme on one side but generally we fall somewhere in between. The balance will vary from person to person, and men and women develop different strengths at different times. They key is finding someone who complements your individual personality. That's why it's important for us to identify and embrace our characteristics that are both feminine and masculine  as it is only human nature to be endowed with both.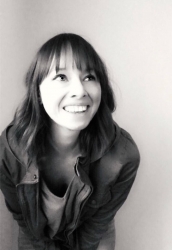 Latest posts by Ash Pariseau
(see all)