Lately I've had that awful feeling when life gets in the way of the things I enjoy doing. Work, chores, appointments, meetings, work again. Even on my days off, I'll sit down to write and then suddenly I'll get a text or a phone call,  or I'll remember something I needed to do, and the next thing I know the day is gone and I've gotten nothing accomplished that I had originally wanted to do that day.
Then I get tired and like a true procrastinator, I tell myself I'll do it tomorrow, but then don't. My energy is drained.
So to regain focus, this week I have taken a bit of a staycation to mainly just write. I haven't left the house in going on four days, and I got to say it's been nice. Some people would be dying to get out, but I like it. It's the only way I stay sane. Besides, it's been raining for days and it's also Bike Week which makes traffic heavier, so that's another good reason to stay indoors.
I like to just sit here for hours, thinking, writing. I have been wanting to get back to this blog as I intended to when I started it. Coincidentally, today I also renewed my domain and hosting services for another two years, because  through all the hustle and bustle in life, I still very much believe in the purpose for why I write.
I read so many stories from women who are having problems with men. These stories are everywhere in the form of blog posts, articles, emails, forum posts, etc. The issues they are dealing with vary, but the thing they all have in common is the lack of control and power. Actually, I should say the perceived lack of control and power – not over men, but over themselves and their own lives. This shouldn't be happening.
Every time you leave your house and you get in your car, you are in control of your vehicle. You are the one confidently behind the wheel, operating, in charge of the speed and where that car goes. You want to get away, you go. You want to turn left, you turn.  You don't control the other vehicles on the road, but you do control your own car.
That is exactly the way every woman should approach her relationships with men. She must be able to feel confident and in command, behind the wheel of her life. She has the man of her choosing and knows how to do in part in making the relationship work.
It took time and experience, but I learned how to feel like that. I hope any woman who doesn't can eventually find this blog. They are who this is for. It's not ever my intention to force my views or advice onto anyone who doesn't want it. For those who need it and value what I write, it's here. If they don't value what I write, they don't have to read it.
So in an effort to grow Dames That Know and expand my audience to those who need and want the information offered, I have decided to start an official weekly newsletter.
In the newsletter, I will feature…
Free Ebooks – I have several ideas going for free ebooks that I can give out to those who opt-in. One I'm working on is an ultimate, kickass guide for getting over a breakup, and another one I'll likely do is about the principles for setting boundaries. Everyone on the mailing list would get a downloadable link.
Exclusive content – Also free for subscribers, additional articles that may be more in depth or specialized for my target audience. For example, I'm compiling a list of top ten books every woman must read, which I originally thought about using as a regular blog post but I think it would be great as an offer to send to members of the newsletter.
Personal stories – I'll share things I've learned, including success stories and mistakes I've made from the relationships (and almost relationships) of the past. Some will be funny, some might be uplifting, sad or crazy. Whatever the case, I think you'll enjoy.
Reader Q & A – I'll address permitted and personalized questions/requests for advice from readers and share my take on the the issue. Email me at ashpariseau@damesthatknow.com to submit your questions.
If any of this sounds interesting to you, click the following link to sign up.
Or you can sign up using the embedded form at the bottom of this post.
100 is the goal. As soon as I get 100 new subscribers, I'll send out the first issue.
If there is anything in particular that you would like to see in the newsletter, I'm open to new ideas so send them over.
– Ash Pariseau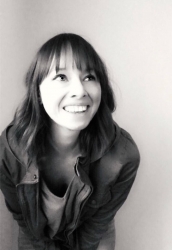 Latest posts by Ash Pariseau
(see all)