The other day I noticed a comment on YouTube for the video podcast I did with Dr. Taylor Burrowes. This person left a couple of genuine responses and I wanted to take this opportunity to address one thing he said. The commenter writes:
It surprised me to hear the guest say that she has/promotes a mentality that women should be fine with or without her man. This is backwards logically and is a defense mechanism. If a woman is fine without her man, then she wasn't that into him to begin with and should not be involving herself with a man she isn't devoted to. In actuality, theres probably very few women in happy relationships, (including this guest) who employ this strategy. If a woman isnt completely emotionally invested in her man, the relationship is dirt. She needs to look at the man she is with as if he is something special that needs to be cherished. She needs to be enamored with him. This "take it or leave it" strategy is doomed for failure.
When I read this person's comment, I suspected they might interpret what I said in the interview as promoting the idea of women being careless or indifferent about the relationship or the man they are in a relationship with. It could have been in the way I phrased what I said in the talk with Taylor that might have made it seem that way, but I wanted to clarify and explain my position on this.
When I was in my teens and early 20s, I used to be what you could describe as very needy. Whenever I had a boyfriend, I clung to him and became emotionally dependent on him. I thought I would never meet another guy who I would have a good connection with again. It was to a degree that I look back now and can say that it become pretty unhealthy. Whenever a guy would break up with me, it was like my whole world was ending. I would become devastated and feel as if I could never be happy again. Feelings of grief would consume me, and not for days or weeks, but months and I'd even lose weight due to my loss of appetite.
This happened a few different times during high school and college. Maybe it was just a part of the hormones and the drama of becoming a young woman who thought she found 'the one," but the neediness was a feeling that I never wanted to revisit again. It's a feeling that I realized no woman should ever have to go through. Thank goodness my mom was there to help me gain some perspective and reclaim my self worth.
When I say that a woman should be able to be okay with or without her man, I don't mean that she needs to be indifferent or careless. This doesn't mean that she isn't devoted or invested in him, but that she should still value herself and be able to function and be happy if something happened to him or if for some reason the relationship ended. It means that no matter what happens, she can pick herself up and carry on without the loss crippling her life.
Calling it a defense mechanism sounds to me like reaching for an excuse for a woman to place a man on a pedestal and value him more than she values her own well being, which isn't healthy. It will likely send that woman right into the needy and codependent way of thinking that I used to have.
You can't make a man be the center of your universe.
He can be a valuable part of your world, but making him the center, making him your everything, is simply foolish.
Men really don't like needy women anyway. They run from these type of women. They like knowing that a woman is in his life because she wants to be, not because she needs to be. A needy woman will chase, and we all know by now that men don't like to be chased. Instead, he is going to want to pursue the woman who can be complete on her own but the two together can add value to each other's lives.
A woman can always have the understanding that a desired man in her life is special and that her relationship with him is something to be cherished while keeping her self worth solid and avoiding emotional neediness.
A good, high value man will have no problem with this concept.
Adopting this mentality has been an important part of what has kept my relationship happy and long lasting.
— Ash Pariseau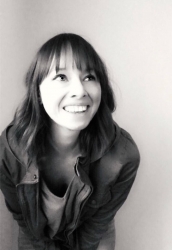 Latest posts by Ash Pariseau
(see all)