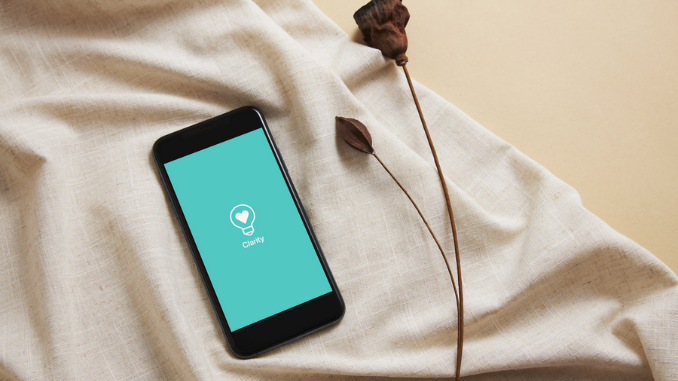 Funny how the online world connects us, right? There I was, a mere face and voice poking my nose in a particular YouTube video, and who knew that it would catch the sharp eye of Lisa Fei? Our first connection over that video is a hilarious story for another time, but let's just say, we were on the same wavelength. Today, I'm genuinely honored to join forces with Lisa, the mastermind behind the Clarity app, as a relationship coach, along with the rest of her talented team. Together, we're on a mission to illuminate the path of relationship wellness for countless souls.
Empower Your Love Life: Dive into Clarity's Relationship Revolution
In the tempestuous realm of ghosted texts and cryptic emojis, Clarity emerges as the shining beacon, guiding women and men through the stormy seas of modern romance. If you've ever felt that midnight insecurity creep in, wishing for sage advice on that text you regret sending, Clarity is your savior.
Leading the charge in the transformation of how to approach and navigate relationships, Clarity isn't just an app—it's a revolution. Beyond any façade of a digital companion, this trailblazer serves up its pièce de résistance: a 24/7 relationship hotline, a game changer in ever way.
So, what sets Clarity apart in the app-laden landscape?
Always On, Always There: The world's first 24/7 relationship hotline. A tap is all it takes to connect with seasoned relationship coaches (like yours truly), astrologers, and even spiritual guidance . This round-the-clock expertise ensures that no matter the hour, Clarity is up, ready to guide you through the jungle that is modern dating and relationships.
Empowering Women: This isn't just any resource. It's a power-up for every woman. With Clarity's ever-expansive library, the curious can dive deep into over 500 lessons on all things romance, curated from the minds of premier psychologists, neuroscientists, and relationship connoisseurs. Knowledge is power, and Clarity hands you the keys to the kingdom.
Community Over Competition: Beyond the bytes and pixels, the app fosters a warm community where users can share, care, and bare their souls without fear of judgment. Need to vent about a date gone awry? This is your space. Plus, experts drop in and leave tidbits of advice as well.
Safety First, Always: Clarity's 24/7 hotline isn't just a voice on the other end. It's a protective embrace. Each conversation guarantees a judgment-free zone with the highest regard for your privacy. Here, emotions aren't just heard; they're honored.
Mental Health Advocacy: The Clarity app goes beyond the superficial, it explores further into the intertwined worlds of love and mental health. By cultivating relationship wellness, Clarity aims to uplift and stabilize your mental well being.
Clarity's philosophy echoes the sentiments of thinkers and visionaries. Lisa Fei, the genius behind Clarity, amplifies this by stressing the ripple effect of relationships on our mental fabric and overall aura.
"Relationships are the greatest influence on one's mental health and workplace productivity. Being in
an unhealthy relationship can put even the strongest people in a perpetual state of low self-confidence,
anxiety, and depression; in turn, inducing stress and damaging one's health and well-being." – Lisa Fei
But with Clarity's commitment, you're never alone on your path to love and fulfillment. This app isn't just tool; it's a movement towards enlightened relationship wellness.
Ready to embark on a transformative journey of relationship wellness? Mark your calendars for September 28th and make sure you grab the Clarity app in your app store or on Google Play. Join me and a team of talented experts as we explore a realm of insights, understanding, and genuine support. It's your moment to redefine and rejuvenate your love life.
Until next time,
Ash Pariseau