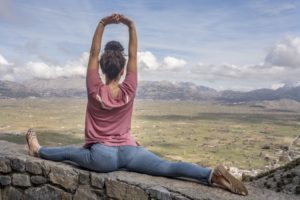 A young writer emailed me for advice about how to respond to an attack from a certain sphere of men. This woman had written a series of articles about her dating life that were being heavily criticized. She sent me links and screenshots of what was happening and being said by these men. One main theme that was running through the conversations was about what happens when women "hit the wall."
In this context, for those of you who don't know, "hitting the wall" refers to when a woman has reached a point in her life where she is no longer as attractive as she used to be, often due to aging or lifestyle choices. It is said to be around this same time when she realizes that she can no longer compete in the dating market with younger, more attractive women.
At least, this is what they try to have us believe.
The term is most used by men in the "manosphere," red pill community, mras, incels, and mgtow.
The writer I was talking with started exploring the question of why these men seem so rubbing this concept in the faces of women everywhere.
I was once again reminded of one man who has actually openly admitted to why this is.
Writer by the pen name of Kyle Trouble submitted an article to Return Of Kings back in 2014, titled Why Do We Root For Women To Hit The Wall?
To this part of the Internet though, The Wall is a badge of pride. When we talk about the women who reject us, string us along, and hurt us to the point where we are forced to reflect upon ourselves, there seems to be a common phrase along the following lines dropped it response:

"Well, wait until SHE hits the wall. She has it coming, the bitch."

This phrase is nothing but a bitter mask to hide behind ourselves. A way to brace for the rejection, embarrassment, and difficulties of having beautiful women in your life, whether it be a harem or a single long-term relationship. Truthfully, it's nothing but a self-defense mechanism, or hell, a wall, to protect ourselves and our masculinity.
He is describing a defense mechanism against experiences of rejection, and the "She has it coming" suggests that it's a bit of a revenge fantasy as well.
A man's masculine pride is heavily dependent upon how women respond to him. When they don't receive the response they are looking for, their ego and need for validation takes a hit, and they go into defense mode.
He continues,
I understand, because I've been there, done that. I've bashed girls I have dated, endlessly, and cackled manically as they gained weight and lost the sexiness that drew them to me in the first place. I have no doubt this will become even more readily apparent as I begin to reach my prime during my 30's as a male. However, the endless bashing and laughing accomplished nothing for me other than a short-term band-aid, in which I could feel a little better about myself.

I realized it was nothing but a way to protect my fragile ego, because my own inner self and confidence couldn't handle a woman treating me the way they sometimes did. In a bitter state, such as after being screwed over by a girl, it's easy to fill with rage and hope that you can channel that energy towards sending a woman head-on into The Wall.

You can't.

That rage accomplishes nothing.
I appreciate Kyle's honesty in this piece.
This confession explains a lot about the behavior of men after being faced with rejection from women.
Men have to deal with it more than women do. As women, we have an abundance of options at any given time, and even as we age. A woman of value can be of a certain age and still have a hot guy wanting to marry her yesterday.
Most men simply don't have the options we have, so in order to cope, they create this idealistic narrative that says they are more valuable in the end than that woman who rejected him.
None of this an excuse for their attitude towards women, but it does allow us to understand where it's coming from.
Sometimes you have to know when it's more about them than it is about you.
– Ash Pariseau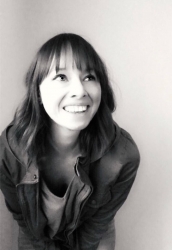 Latest posts by Ash Pariseau
(see all)