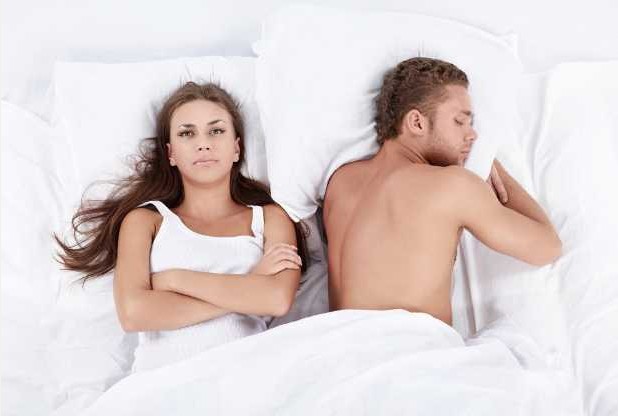 In the last few years, I have learned a lot about what's going on in the minds of fellow Millennial women. I've worked side by side with them in person and they've confided in me about things they are dealing with, and so have the women in my circle of family and friends. Other women my age and a few years younger seem to naturally seek my advice. I suppose it's obvious that I've got it together. I don't think I'm anyone special, but I've picked up on a thing or two.
I've also learned a lot from observing what they talk about online via social media, forums, and from my experience blogging and contributing to content sites.
Lately, I've been thinking about what struggles young adult women today are dealing with when it comes to romantic and sexual relationships. One thing that is prevalent in this generation of women is our awareness of male behavior and our openness and honesty in calling out the situations in which we are unsatisfied with.
Tracking back through my observations, I thought I would create an outline for the most common complaints I have heard from women of this particular age group.
Complaints With Dating…
Ghosting (aka pulling a Houdini, the disappearing act).
"Almost relationships," which are defined by developing a promising romantic connection with someone  only to have it  fizzle out for some known or unknown reason.
He's giving mixed signals/blowing hot and cold.
There are no more good guys anymore. There are too many jerks, assholes, fuckboys, etc.
Netflix and chill. He insists mostly on "hanging out" and hooking up, but she wants to go on real dates.
She starts feeling like she's chasing him and wants him to chase her instead.
She's a good woman/nice girl, but guys are ignoring her.
Online dating: Finding a decent guy in a sea of creeps trying to send dick pics and get nudes.
Relationships…
She seems to care more about him than he cares about her.
He doesn't express his emotions enough.
There's a lot of miscommunication.
She doesn't feel like he respects/appreciates her.
He behaves jealously.
She's think he's untrustworthy.
He doesn't do enough housework.
He doesn't put in enough effort.
Sex…
She thought having sex would bring him closer to her, but it didn't.
She doesn't want to have sex, but she's afraid of coming off like a bitch.
She wants to sleep with him, but doesn't want him to think she's a slut.
She's no longer happy with being  FWB, but she's afraid he won't commit.
She is unsure about how to deal with sexual harassment or sexual assault.
There could easily be more added here, but I'd say these are among the most common ordeals I have heard repeatedly from young women today.
What can we notice here? Any trends of patterns?
When we look at the topics on the list, the one thing they all having in common is that each problem can be avoided completely. However, if women should already find themselves in situations like these, they can then change how they respond in a way that makes the outcome more favorable. Still, the main goal is to avoid getting into them in the first place.
That is exactly what I plan to discuss in future posts on this blog.
I would like for women to know they have two options: They can continue being unsatisfied, frustrated, doormats who are always chasing, or they can become happy, respected women who maintain thriving relationships with men.
It's time to stop complaining and start problem solving instead.