Late last year, I was pleasantly surprised to receive a message on LinkedIn from one of my connections, author Laura J. Wellington. Mrs. Wellington had extended an invitation to read her newly published book, Be Careful What You Wish For.
Through our correspondence, she describes the book as a "contemporary fiction with a paranormal twist."
Of course, I replied that I would love to. No one has ever personally asked me to read or review their own published work of art in this way, so I was intrigued and honored.
Laura was nice enough to have her publisher send me a copy of the book along with a personalized note.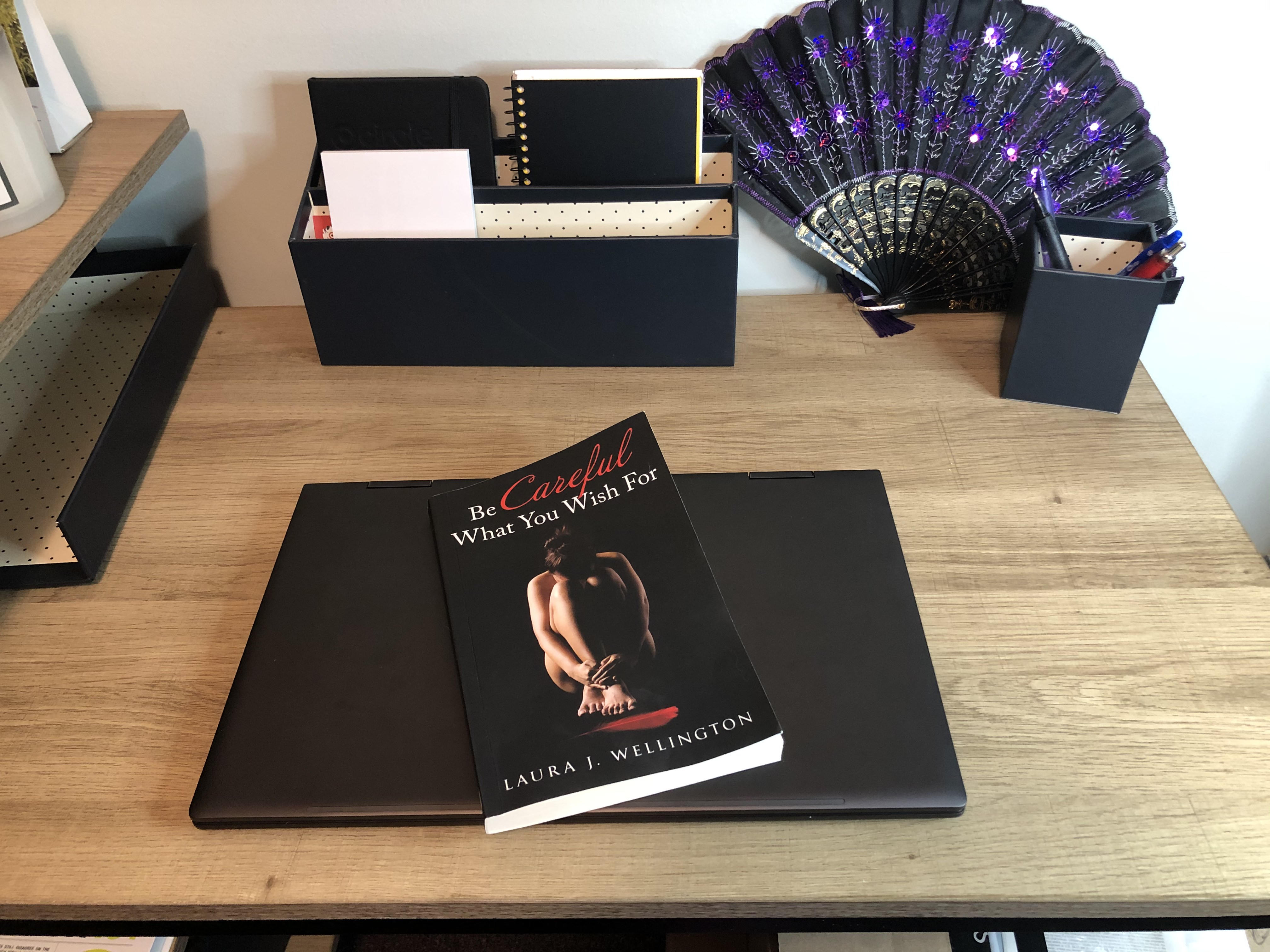 When I received the book and saw the cover, it definitely sparked my curiosity for what the storyline was about and what kind of conflicts were enclosed.
The color scheme of the cover looked visually familiar, perhaps reminding me of the covers of the Twilight book series.
I had a feeling I was going to be enticed by what I was about to read.
Summary
Evie is a young woman who for years has been trapped in a toxic relationship. She longs for a love that is passionate, genuine, and extraordinary. She is not sure such a love can exist, that is, until she meets…him.
Rick Remington shows Evie not only what a man can be capable of, but what she can be capable of as well when challenged with the unthinkable.
What is more, he helps her understand the power of an eternal connection that transcends space and time.
The book begins with Evie narrating the history of her life to her realtor, Debra, who listens anxiously.
"Well then, let's do it," Debra blurted out. "Your life is better than any soap opera I've ever watched."

"Debra, I'm not quite sure that's a compliment, but thank you," I replied, taking another sip of my tea from my teacup while thinking about the next part of my story. "It's been quite a journey for sure."

Be Careful What You Wish For – Laura J. Wellington
My Thoughts
I began reading this book right in the middle of the election season and the height of concern over the COVID-19 pandemic.
And I have to say, being immersed into this beautiful love story was the mental vacation I desperately needed at the time.
From the beginning, I was instantly pulled in and the story held my attention to the very end.
The main character development of Evie and Rick was on point as found myself truly feeling for these fictional but virtuous souls that are well worth knowing.
I especially appreciated how it made me reflect on how I might have handled the situations these characters were confronted with.
The whole piece was well written with a good mixture of dialogue and narration.
One thing that was interesting is how I got the sense that this story is particularly personal to the author, which makes it even more touching and memorable.
There is much to be said about this piece, but I dare not spoil.
In Closing
Be Careful What You Wish For an easy read – emotional and moving. I really enjoyed every page.
It seems that many other readers have enjoyed it as well. It has received a 5-star review from Reader's Favorite.
I would recommend this book to anyone who appreciates romance fiction, relatable characters faced with life's hardships and grief, or perhaps anyone who is looking to escape into a unique tale on how impalpable true love can really be.
You can order a copy of Be Careful What You Wish For here.
For more information on this book and the author, check out the official website of Laura J. Wellington here.
══════════════════
If you like this post, feel free to drop a comment below or share on Twitter, Facebook, Instagram, or Pinterest using the share buttons below.
If you'd like to get additional content straight to your inbox, consider taking a moment to sign up for the Dames That Know Newsletter in the form below. Your privacy is priority and your information will never be shared.
Until next time,
— Ash Pariseau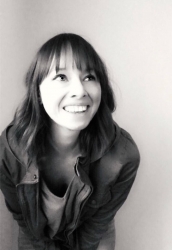 Latest posts by Ash Pariseau
(see all)