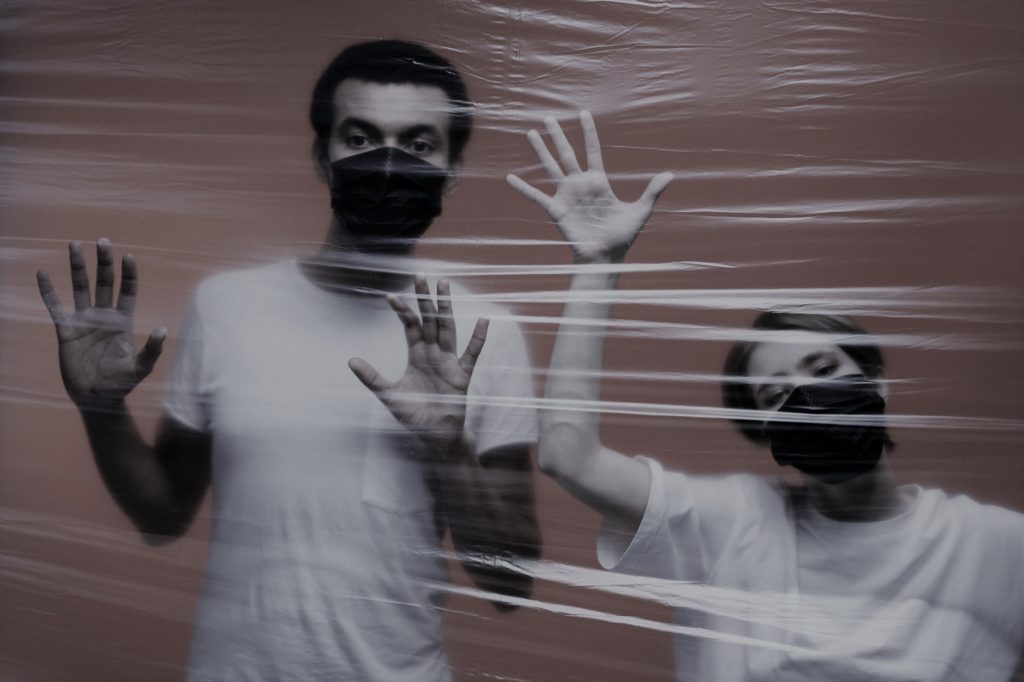 Wow. These are some crazy times, aren't they? All this going on with Coronavirus is certainly not how most of us had anticipated the first half of 2020 to go, but here we are.
While it is extremely important that we all stay home as much as possible and slow the spread of Coronavirus through self isolation and social distancing, this is also a time that is testing a lot of relationships.
When we were first being asked to stay home, one of the first thoughts I had was about how this will be a time to make or break the bonds we have with our partners and families. Some will successfully use this time to strengthen their relationship, while others might not.
My man and I have been together for so long and we've been through so much shit, so this hasn't phased us much in comparison to events of the past. Getting through tough times can happen, but in most cases there are conditions that you will have to be aware of, and I want to help you with that.
Whether you are  dating, cohabiting, or married, your love life is likely being impacted in some way or another whether it be financially, mentally, or emotionally.  However, there are ways you and your partner can see through this thing and come out on top.
Check your mindset. 
This is not the end of times. Remember: it's temporary.
Times are tough right now, but they will improve once this thing passes through. Know that by staying home as much as possible, you are doing the best thing you can that is within your control to kill off the virus. The faster it's killed, the faster we can get back to normal.
Instead of the doom and gloom perspective, try to see this as a challenge. It's a test from micro to macro. Use this as an opportunity to prove that you are strong enough. Your relationship is strong enough. Our society is strong enough.
This isn't about the cliche of "the power of positive thinking."
I'm not saying to wear rose colored glasses here.
You can be real, but you also need to learn to master your mentality to get a better handle how you let hard times affect you.
Utilize this time with each other to your advantage.
Since you're at home with not much to do, what are some home based projects that you've been meaning to tackle?
Cleaning? Organizing? A new hobby?
Tag team these things with your partner.
This could be a good way to get a fresh new look at your roles inside and outside of the home.
Keep yourselves busy but work together.
Or when you're not being productive, find ways to have fun together while at home. Get creative.
Give (and take) space when necessary. 
I don't care who you are or who you are staying with, there is a such thing as too much.
Being in the house and in the same few rooms with the same people every single day for weeks on end will start to get on your nerves. This is why it's important that everyone get some space when needed.
Take a few hours spent in different rooms if possible. Everyone needs a little breather from time to time.
Practice a good sense of humor.
Don't be afraid to laugh together a little.
Humor can actually be one of our best tools of survival, and if that is how you cope with a difficult situation then so be it.
It can make a serious difference in a positive way – in the workplace, at home, and in all areas of life. Having a reason to laugh is necessary.
My man and I have been sharing the hell out of memes.
I don't know – I just think life is so much easier with a sense of humor.
Relax together.
We all need a bit of a mental vacation sometimes.
What better time to take the opportunity to do that than right now?
Do whatever relaxes you.
Read a book, listen to music, take a good nap, get a massage from your partner, binge watch something on Netflix.
(How crazy are the the people from Tiger King???)
Aside from documentaries on criminal rednecks, I'm into psych thrillers so if anyone has any good suggestions, throw em out there and I'll add them to the list.
And last but not least…
Share the toilet paper.
Okay, okay.
If nothing else, the takeaway here is to remember that your partner is your partner in life.
This a great opportunity to improve the quality of your relationship. Don't screw it up.
If you like this post, feel free to drop a comment below or share on Twitter, Facebook, Instagram, or Pinterest using the share buttons below.
If you'd like to get additional content and future special offers straight to your inbox, consider taking a moment to sign up for the Dames That Know Newsletter in the form below. Your privacy is priority and your information will never be shared.
Until next time,
— Ash Pariseau
PS. For insight on a personal or specific issue you are having, feel free to send an email and I will get back with you as soon as possible.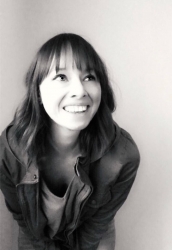 Latest posts by Ash Pariseau
(see all)