I am a member on a forum that frequently discusses relationships, and one day last week I got a private message from another member. This woman gave me permission to post her question here as long as I didn't use her identity.
I've been seeing this guy for four months. I would say things are going well except for one thing, he's unreliable. He's cancelled plans with me on numerous occasions and he forgets to call or text when he says he's going to.  At first I excused it as everyone makes mistakes, but I have noticed it become a bad habit. I have kind of joked about it with him, but he kinda just laughs it off and then does it again. I don't want to seem like I'm nagging if I bring it up again, but I don't know how much more of this I can take.
His behavior is definitely not good. Is he unreliable to other people too, or just you? I wonder if he's unreliable or if he just sees you as a low priority. Either way, it's something you can't just let go. Unreliable and undependable partners will make it impossible for you to maintain a healthy relationship. If you are having these frustrations after only a few months, imagine what they would become after a few years. You end up losing all trust and respect for that person.
Don't worry too much about coming off as a nagging girlfriend or a bitch. Next time he does this, bring it up right then. You don't have to be mean about it, just come from the heart and present it from your perspective. Something like, "I love our time together, and I'd really love it if we could schedule plans we could follow through with." That's about as nice as it gets. If he doesn't seem to get it then something a little more firm would be, "I don't appreciate be kept waiting by the phone." Be calm and concise.  If he gets defensive, then I'd say he's not worth the trouble. There's no excuse for him to defend his pattern of being disrespectful to you that way.  If he apologizes, that's good but don't immediately take his word for it. Watch his future actions instead. He can say whatever he wants, but remember that correcting the problem is the goal. If it keeps up, it's probably a lost cause. At that point, I'd say it's useless to tell him anything else. Show him that you won't be treated that way by moving on.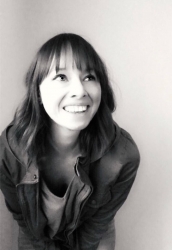 Latest posts by Ash Pariseau
(see all)