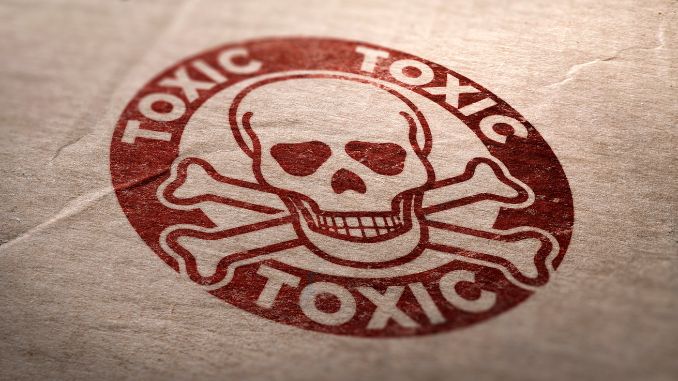 Many of us have heard stories or witnessed firsthand how some women seem to repeatedly ignore red flags and chase men who are clearly toxic and dysfunctional.
Commenter The Night Wind recently brought this to my attention.
"Ignoring red flags." This is something I'd like to get your opinion about. Among men, this is probably one of the most common complaints I hear about women's dating habits/mistakes. I've also seen it enough IRL to realize there's a real issue. A lot of women seem to go out of their way to choose men who are obviously dysfunctional and dangerous. These types of men not only give off red flags—they might as well be painted red with 'Toxic Male' stamped on their shirts. The types of women I'm describing are often attractive, intelligent, giving—decent women, not trainwrecks. They're certainly capable of attracting better men (given the types they choose, almost any man would be an improvement). I can understand a mistake—people make mistakes and learn from them—but it seems to be a recurring theme with many single women. Any thoughts on that?
While it can feel easy to judge and blame these women for their choices, I suspect there may be deeper reasons why they keep repeating this pattern.
Past Trauma
One possible reason why some women may choose toxic men is past trauma. Research has shown that women who have experienced trauma, such as abuse, neglect, or witnessing domestic violence as children, may unconsciously seek out partners who exhibit similar patterns of behavior. This may be because these patterns are familiar to them and feel "normal," even if they are unhealthy. Childhood trauma can lead to low self-esteem and difficulty setting healthy boundaries, which can make it harder to recognize red flags in potential partners. Similarly, those with a history of having chaotic or unpredictable past relationships may have learned to crave the drama that comes along with being with a toxic personality, as drama is often confused with passion and excitement.
Low Self-Esteem
Women with low self-esteem may not believe that they deserve better than toxic partners. While you might feel they are capable of attracting better men, it's possible that they don't hold the same view of themselves.  Often times, even when they do know they deserve better, they learn to convince themselves that things will get better once certain conditions improve or once they become better girlfriends. They may also fear being alone and believe that being in a relationship, even a toxic one, is better than being single. These negative beliefs about themselves can lead them to repeatedly choose partners who are not good for them, even if they recognize red flags.
Romanticizing "Bad Boys"
Many popular culture depictions of relationships often glorify the idea of a "bad boy," the rebel who doesn't follow society's rules and is somehow more exciting and attractive because of it. This can create a false belief that these men are more desirable, and women may seek them out because they believe they are getting something different or special from the relationship. Unfortunately, in many cases, these "bad boys" turn out to be toxic partners who are emotionally or physically abusive or have other serious issues that make them unsuitable partners.
Romanticizing "Fixing" or "Taming" the Troubled Soul
Finally, societal conditioning can play a role in why some women may choose toxic partners. Parts of society often reinforce traditional gender roles, where women are expected to be caretakers, nurturers, and emotional supporters. As a result, women may feel that it's their responsibility to "fix" their partner or take care of them, even if it means sacrificing their own well-being. This societal conditioning can lead to a pattern of repeatedly choosing toxic partners, as women may feel that it is their role to support their partner, even if it means putting their own needs aside. Similarly, some women might see an allure to rising to the challenge of "taming" the wild out of a man. Like something out of an late 90s teen movie (think Cruel Intentions), they may see it as an opportunity to test their own limits and prove that while so many others in his past have tried, only she had the goodness and power to turn him around.
Having said all that, it's important to approach these situations with empathy and understanding, rather than blame or shame. Women who find themselves stuck in this pattern can benefit from seeking therapy, building healthy relationships with supportive friends and family, and working on developing self-esteem and setting boundaries. I believe it's entirely possible to break free from this pattern and find healthy, fulfilling relationships.
Until next time,
Ash Pariseau