I don't believe in nagging.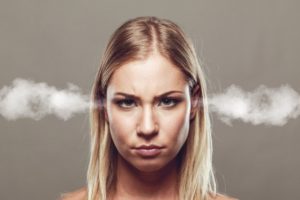 At least when it comes to romantic relationships.
I don't do it, and I won't do it.
Whenever I see a family member or friend pestering their husband or boyfriend, I cringe. Sometimes I even see it in public among strangers, and I want to shake my head.
It's not good for anyone. It's no fun being nagged at by someone, and it's no fun being the person who is doing the nagging either. Not to mention that it is rarely an effective way to get someone to do something.
There is a lot of advice out there that tells us how to motivate someone without actually badgering them. I read articles from time to time, and the advice usually involves dropping subtle hints, using silence, positive and negative reinforcement, etc.
I'm not saying these are necessarily bad ways of going about getting someone to do something, but the one thing I have noticed is that it's all for the sake of the person that would be nagged at.
Of course, it is obnoxious. No one wants to hear it.
However, you shouldn't do it for your own damn sake as well.
Whenever you see someone who is nagging, observe their behavior and emotion. They are usually angry, frustrated, stressed out and generally just not happy at all.
I've heard some friends complain to me before.
"UGH! Ashley! Why won't he just do the f*ing dishes? What is it going to take?! I can't stand it anymore, aaargggh!!!"
Would you want to be that woman? I know I wouldn't.
The amount of energy and mental space that people waste on nagging their significant other must be pretty draining. I would rather spend my time and energy on something more beneficial to me.
As I said before, nagging is going to be ineffective more often than not.  Even if your guy does end up doing the dishes (or whatever it is), it will likely be unsatisfying to you to know that he's only doing it because you forced him to.
Wouldn't it be so much better to have a man who did things on his own, without having to be reminded?
Go for the guy who doesn't have to be nagged.
And yes, I do believe that there is a type when it comes to this. Men are either motivated to do what they need to do, or they aren't.
Be with the man who is willing to get up off his ass and take care of business.
Without nagging, without reminders, without subtle hints.
I don't nag because I don't have to.
If I have a guy who I felt that I had to harass to get things done, I would know I've already screwed up in choosing the wrong guy – simple as that.
Let nagging be something that mothers worry about with their children. By the time a decent guy is grown up, he shouldn't have to have someone on his case. He should be responsible and do things on his own, so it shouldn't be an issue.
Bottom line, you aren't his mom, so why behave like one?
– Ash Pariseau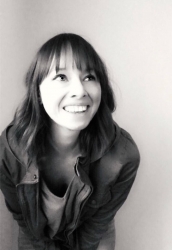 Latest posts by Ash Pariseau
(see all)