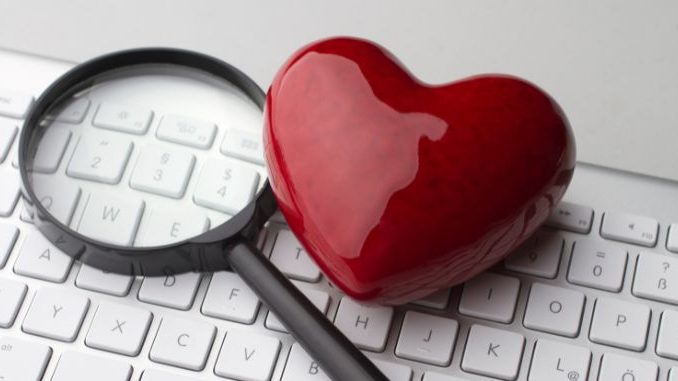 I have a friend who keeps running into dating app scammers. It's bad. I've outed at least five of them. Think small scale Tinder Swindler. They'll operate on dating apps, using fake names and stolen photos, pretending to start a relationship with their victim, and quickly manipulate them into giving away cash and gifts all before the first in-person meeting. Of course, this is nothing new. Scammers, cat-fishers, fakers, and frauds of all ages and stripes have been online since the birth of the internet. Why are so many people still falling victim?
Some might say it's blind trust and the belief in the good of people. Others might say it's just blind. Maybe it's a little bit of both. At any rate, this has become a problem for my friend. It behooves me to be at least somewhat involved in sniffing these scammers out when they come for those I care about. I can't say I don't enjoy that part though, as it gives me a chance to scratch the Machiavellian itch I have myself. At least I use my savagery for the greater good. I've come to think of it as a public service really, and I don't even charge (yet).
Audacity is at all time high with some of these con artists as they target those who are vulnerable and lonely. The number of dating scams reported to the FTC in 2021 was more than three times the number reported in 2017. Not only are dating scams on the rise, they're getting costlier too. The reported financial losses due to dating scams increased by nearly 80% from 2020 to 2021. Also in 2021, the recorded median individual loss to a dating scam comes to $2,400. That's why it's critical for everyone – male or female, young or old – to be able to spot them from ten miles away.
Back in October, I was invited to have a chat on #HookupHorrorStories Podcast with host Demi Wylde. During our episode, we discussed several things but we talked for a bit about the atrocities of dating app scams, also known as romance scams.
How can you identify a scammer? You probably have a decent sense of what's considered normal behavior online. However, it might be difficult to see through an online dating scam when emotions are involved.
If you want to know how to tell if someone is trying to cheat you out of your own hard earned money, here are some telltale signs a swindler may be the one sweeping you off your feet.
They're located far away. 
One of the first clues of a romance scammer is their background. Fraudsters often pose as someone stationed abroad to create an unassailable reason for why they can't meet in person. Some common stories include:
They're working on an oil rig.
They're in the military and/or deployed overseas.
They're an entrepreneur or in an international organization.
They're working on a business project outside the U.S.
Since their story is so particular, be sure to keep a close eye on inconsistencies in what they tell you.
They have an attractive profile that sounds almost too good to be true. 
An authentic dating profile usually has plenty of selfie-style photos of the person in different situations, with one or two that show the person's whole body, not just part of their face. The individual might also include links to their Instagram or Facebook accounts.
In contrast, a dating profile might be fake if the person shows only high quality photos that appear to have been taken by a professional. Photos of actors, models, influencers, or former reality show stars are often ripped from the internet for this occasion, like Nicholas Allen. A profile might also be phony if their interests and hobbies almost exactly match yours — the similarities might be too good to be true.
The relationship moves fast
Online dating scammers want to act fast before their targets catch on to their tactics. For this reason, they aim to gain your trust right out of the gate. Some common approaches include:
Professing their love to you surprisingly quickly.
Asking you to marry them.
Making a promise you will see each other.
Requesting to move communications elsewhere — you aren't seeing other people anyway, right?
Many dating platforms offer some safety features, and if you move your conversation to text messages or other chat options, you lose those features. Plus, the person will then have your phone number, which could make it harder to cut communication later on.
They put off or cancel in-person meetings
Romance scammers want to keep their true identities a secret as much as possible. One way to keep you from questioning their identity is making empty promises to come visit. They may even talk about specific plans, but they'll cancel at the last minute, providing an elaborate reason for why they can't see you after all.
They say they need money
If the person you're talking to asks you for money and you haven't even met them in person, beware. A scammer may ask you to send money (or gifts) for things like:
Travel expenses like a plane ticket or visa.
Medical expenses like surgeries.
Special occasions like birthday or Christmas.
Family or personal  emergencies.
They'll often have a sob story to back up their request.
Another money scam to watch out for: They may actually send you money! This could rope you into a "money mule" scheme, where the scammer asks to deposit money into your bank account, then distributes the funds to other people, or deliver packages. These type of requests could be associated with money laundering.
They're specific with their requests
Be cautious if this person asks you to send them money via:
Wire transfer
Preloaded gift cards
A recently established bank account in your name
These are ways to get cash quickly while remaining anonymous, not to mention that these transactions are difficult to reverse. With scammers, once they successfully get you to send a little bit of money, they'll likely ask for more.
There's a sense of urgency
You may notice a sense of urgency or pressure around their requests since they want to get you before you have a chance to doubt their intentions or investigate the truth.
If they ask for something, and you say no, their communication may then get desperate and aggressive. They'll easily become hostile and angry when you don't comply with their requests.
Best Practice Tips
Evaluate your online presence
Implementing a few basic security practices can help keep you protected against internet scams. Remember, the more you share, the more a scammer can learn about you — and figure out how to lure you.
For this reason, consider keeping your online dating profiles semi-anonymous by using different usernames on sites or even different emails to protect your privacy. Also, stay mindful about what you make public on social media.
Approach online relationships slowly
The internet can be a great place for community, developing new friendships, and sometimes even relationships. But it's always important to take these relationships slowly, vet your new connections thoroughly, and be aware if things seem off or don't add up.
Set up a video call early
Seeing someone's face in a live video call can be a surefire way to determine whether they're real or fake. It's a good idea to set up a phone or video chat early on in your correspondence with someone you're talking to online. If they dodge the opportunity, they may be up to no good.
Don't send compromising photos
It's imperative to protect yourself online, and it's not wise to send compromising photos or videos of yourself to someone, especially if you haven't met them in person.  As we've all come to know in our current cultural climate, these could be used as blackmail later.
Do your own snooping 
Besides the financial loss, there may be emotional costs, too. You may feel heartbroken, embarrassed, or even depressed after you find out someone you trusted scammed you. That's why it's important to learn how to outsmart a scammer and act fast if you think you've been scammed.
In the age of social media and dating apps, everyone has an online presence waiting to be viewed. Do your homework by examining their social media profiles. If their profile is baren or they have no substantial connections, dig a little deeper with a reverse image search to see if their photos are on other sites. To do this:
Save their photo to your camera roll or PC
Visit images.google.com and upload the image
You can also visit tineye.com and upload the photos there
Google will reveal pages where the image appears online. If it shows up on a stock photo site or seems to belong to someone else entirely, then it could be part of a scam.
Never send money to someone you've never met
Don't wire money, send gift cards, re-up on a cash reload card, or send gifts to someone you haven't met in person. Also, never give out your financial information such as bank details to a stranger you haven't met face-to-face.
Stop communication and report the incident
If you suspect you're being scammed, cut off all communication immediately and report the activity. Even if you contacted them first, always consider the possibility they could be up to no good.
How to report a dating app scam
It may be difficult to almost impossible to recover your money after you've been scammed. However, reporting these incidents helps federal investigators look for patterns and commonalities and may even help lead to perpetrators.
For these reasons, consider the following steps if you suspect you've been scammed:
Contact your bank immediately if you've sent a scammer money.
Gather any records you have of your online relationship, including conversations and transactions.
File a police report.
If you would like more help with romance scams or any other dating/relationship issue, I am now accepting new clients for 1:1 consulting. For more info, check out the consulting tab up in the main menu bar and from there, you can fill out the application to get started working with me privately.
By the way, yes I've finally created a YouTube channel! Content there will primarily be clips of podcast appearances and Shorts/talking head content. At this point, I'm not too focused on managing a traditional YouTube channel where I have to worry about production quality and editing – maybe someday. I figured I'd have this for now while I'm on this podcast guesting kick. I love chatting with different podcasters and I love getting feedback, so DO subscribe and join in on the conversations.
Until next time,
Ash Pariseau